Business Principles
METRO GROUP Compliance Program
The activities of the METRO GROUP are subject to manifold laws, regulations and self-imposed standards of conduct. In 2007 METRO GROUP has created a group-wide standardized Compliance Program which combines and complements the existing measures to ensure compliance with these rules.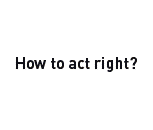 The goal of the Compliance Program is to support all METRO GROUP employees in complying with relevant laws, regulations and standards of conduct. For this purpose, clearly defined measures were established. Their implementation is organized and coordinated by the Compliance Officers of the METRO GROUP.
Essential components of the Compliance Program are the eight Business Principles of the METRO GROUP:
We make a strict distinction between personal interests and the interests of the company.
We do not offer anyone an advantage that cannot be justified.
We do not use our position to our personal advantage.
We treat all information from the company as confidential.
We respect the rules of fair competition.
We treat everyone as equals.
We are a fair employer.
We respect all legal provisions and regulations.
A document explaining the eight Business Principles in a generally understandable way illustrated by practical examples is made available to the employees in a printed version and electronically on the intranet. Additionally the employees are trained on compliance with the Business Principles.
The Compliance Organization, which was established in the course of the implementation of the Compliance Program, checks the Business Principles and other aspects of our operations for possible weak points. Based on this analyses specific measures and new processes are created that help avoiding misconduct resulting from ignorance or carelessness.
The employees are informed about the standards of conduct, laws and regulations relevant for their work area. The Compliance Organization also provides necessary support for complying with the resulting obligations by offering special trainings and counsel as well as self-assessment tools on the intranet where necessary.
In unclear situations, employees working for the Group can contact their respective superiors or the local Compliance Officer. In addition, the employees and also external third parties (e.g. customers, suppliers and other business partners) have the possibility to notify any compliance violations to the METRO GROUP Compliance Hotline. Notifications to this hotline can be made either via a tall-free number or directly via the Internet. Where required, incidents may also be notified anonymously.
To the website of the METRO GROUP Compliance Hotline
Download Business Principles for Employees of METRO AG: pdf (374 KB)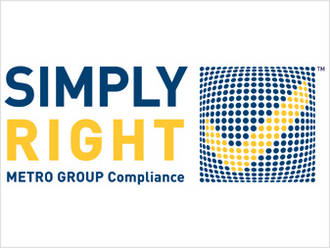 To the website of the METRO GROUP Compliance Hotline (secure external Internet website)